At SMX West, a Googler named Gary Illyes claimed that the Panda algorithm is now running constantly, and that sites affected by it only need to fix their problems and be recrawled, after which they should regain their traffic.
.@methode says panda happens "pretty much instantly" cc @rustybrick

— Rae Hoffman (@sugarrae)
@portentint @sugarrae … @methode did qualify that once the "pages were re-processed" … However long that takes cc @rustybrick

— Eric Wu ( ・ㅂ・)و ̑̑ (@eywu)
Is he correct / telling the truth?
Magic SEO Ball says: very doubtful.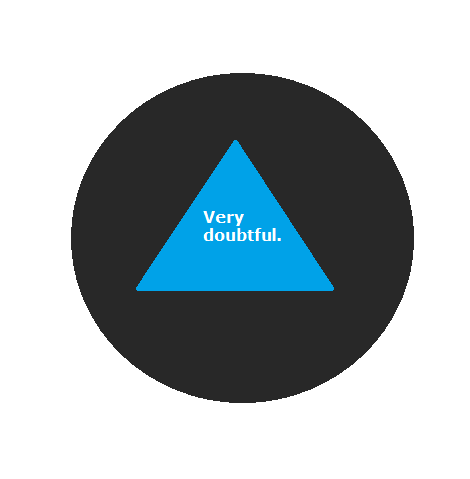 First, this claim is completely in conflict with the evidence at hand. We have firsthand knowledge of at least one large site that got hit by Panda around 24-25 October 2014, eliminated the problem almost immediately by noindexing a quarter of its URLs [1], watched those URLs drop from Google's index, and still has not recovered from Panda.
Second… well, there isn't much more to say about this. While the Panda algorithm itself might have been updated at some point since late October, there is zero reason to believe that its data has been refreshed. And there's also no reason to think that Google would run an updated Panda algorithm with stale data. So, almost certainly there's been neither an algorithm update nor a data refresh.
SEOs who do high quality work are generally in agreement about this.
So does this mean that Mr. Illyes was misleading us or lying to us, or does it mean that he was mistaken or confused?
We think the latter explanation is far more likely. His excuse that he "caused some confusion by saying too much and not saying enough the same time" sounds like a nice try to save face, which is understandable. It's probably an internal goal at Google to get to a point where Panda can be run in real time, but this requires two things:
The quality of the algorithm has to be high enough. This means that false negatives need to be reduced, and false positives need to be eliminated.
The logistics of running the algorithm have to be workable. This means that the computing complexity has to be manageable enough that Google's engineers and infrastructure can handle it on a constant basis, rather than just on a periodic basis.
While the second issue is the kind of problem that Google is pretty good about solving – more engineers, better engineers, more hardware, more powerful hardware, whatever – the first issue is something that may not be possible in the near future.