So… last summer, Google announced that they would begin using HTTPS as a ranking signal:
…over the past few months we've been running tests taking into account whether sites use secure, encrypted connections as a signal in our search ranking algorithms. We've seen positive results, so we're starting to use HTTPS as a ranking signal. For now it's only a very lightweight signal — affecting fewer than 1% of global queries, and carrying less weight than other signals such as high-quality content — while we give webmasters time to switch to HTTPS. But over time, we may decide to strengthen it, because we'd like to encourage all website owners to switch from HTTP to HTTPS to keep everyone safe on the web.
Now Googler Gary Illyes has stated that HTTPS isn't a ranking factor, but actually is just a tie-breaker:
HTTPS is a tie breaker (attribute, not a ranking factor) @methode #smxsydney #smx

— Woj Kwasi (@WojKwasi)
More analysis here:
Google uses HTTPS as a tie breaker when it comes to the search results. If two sites are virtually identical when it comes to where Google would rank them in the search results, HTTPS acts as a tie breaker. Google would use HTTPS to decide which site would appear first, if one site is using HTTPS while the other is not.
Does this make any sense?
Magic SEO Ball says: very doubtful.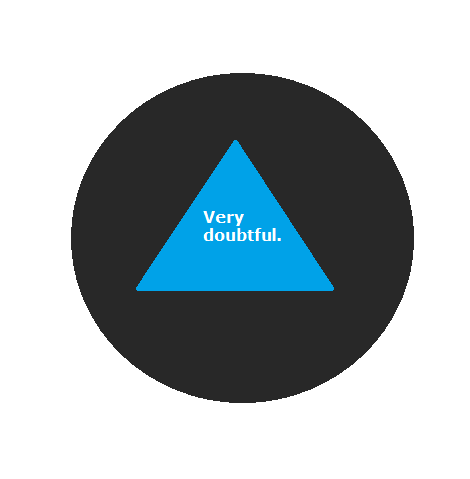 There's been some dispute among SEOs about just how important, if at all, HTTPS actually is as a ranking factor. Here's an SEO arguing that there are seven specific things on which a site should focus before worrying about HTTPS. Her list:
Consistent URLs Everywhere
Short, Non-Parameter Heavy URLs
Real, Relevant Content, Not "SEO Copy"
Live Text High on the Page, Not Stuffed at the Bottom
Links
Strong CTA-Friendly Title Tags
Speed Up Your Load Time
For what it's worth, I think she's basically right, though this varies a lot based on the niche and the size of the site. For much bigger sites it may make sense to tackle other technical issues first; for certain types of sites it may make sense to improve the mobile experience first. And of course, for e-commerce or any site that takes people's money, HTTPS does matter.
So what exactly is a tie-breaker?
Tie-breaking is a special system to determine the outcome of a contest when all the other inputs are exactly equal. A tie-breaker only gets used if it will be necessary to break a tie; if a certain input is calculated all the time, then it is not actually a tie-breaker.
One good example of a tie-breaker is the vote of the Vice President in the United States Senate. He doesn't typically sit as a member of the Senate, but is officially its president, and he doesn't vote at all unless his vote would change the outcome (ie, unless the Senate's vote is tied).
Another example of a tie-breaker is how professional football teams are ranked at the end of a season. The NFL has a complex set of rules for determining which of two teams with identical win-loss records will advance to the playoffs and which will not (and it gets even more complex when there are three teams that are tied, and so on):
Head-to-head (best won-lost-tied percentage in games between the clubs).
Best won-lost-tied percentage in games played within the division.
Best won-lost-tied percentage in common games.
Best won-lost-tied percentage in games played within the conference.
Strength of victory.
Strength of schedule.
Best combined ranking among conference teams in points scored and points allowed.
Best combined ranking among all teams in points scored and points allowed.
Best net points in common games.
Best net points in all games.
Best net touchdowns in all games.
Coin toss
Critically, these rules only get invoked if two teams finish with the same record of wins and losses.
So, is HTTPS – which Google has previously used its official blog to describe as a "ranking signal" – not actually a ranking signal, but actually just a tie-breaker that gets used in the rare scenario that two pages rank exactly equally?
Almost certainly not. In order for HTTPS to be a tie-breaker, Google would have to compute all the ranking signals for a certain query, and then only in cases of a perfect 50-50 tie would they then tip the scale in favor of the site with HTTPS. But what if both sites use HTTPS, or what if neither site uses HTTPS? Then invoking the tie-breaker wouldn't even break the tie.
HTTPS is, as John Mueller has said and as SEOs have confirmed, a relatively weak and – in most cases – somewhat insignificant ranking signal. For the sake of comparison, another relatively weak and somewhat insignificant ranking signal is keyword use in H2s.
Being a small ranking signal does not mean that it's a tie-breaker.
Incidentally, this is not the first time that Mr. Illyes has made public statements about how Google works that have beggared belief among SEOs. Just a couple of months ago, he said that Panda is updated in real time, which made absolutely no sense at the time; we now know this to be false.
Matt Cutts often said things that might be true only in some extremely literal or extremely general sense, and which needed to be parsed carefully so their meanings could be teased out, and John Mueller often seems to be – I want to put this charitably – filling in the gaps in his knowledge with educated guesses. But Gary Illyes's record of disputable and provably false statements suggest that he should be prevented from continuing to offer them.